On the evening of the 27th October we celebrated another successful year for HOPENZ.
The room filled with excited people, curious people and loyal people to hear more of the progress of HOPENZ's projects over the last year and beyond. We were treated to drinks and delicious nibbles beautifully presented by very supportive Boatshed Caterers.
We heard how our current project in Cambodia is progressing. The people have taken up the new initiatives and are producing more and with increased quality which is earning the people a premium price. New homes are being built and small businesses are opening up. What a joy to see the faces of the people showing hope and excitement. Read more on this here..
We were honoured to have Lowell Sheppard, HOPE International's Asia Pacific Director, with us for the evening. What an inspiring and passionate representative of the wider organisation. He resides in Japan and spoke of his love for biking and the great trips he has done to raise funds for HOPE. He was delighted to see how a small country like us can achieve so much by taking a small number of wonderful donations and stretching them as far as possible. He also brought with him the length and breadth of the world that HOPE International touches and we were able to see that there are other great projects being funded through HOPE International Development Agencies in Canada, USA, Japan, U.K. Singapore and Hong Kong.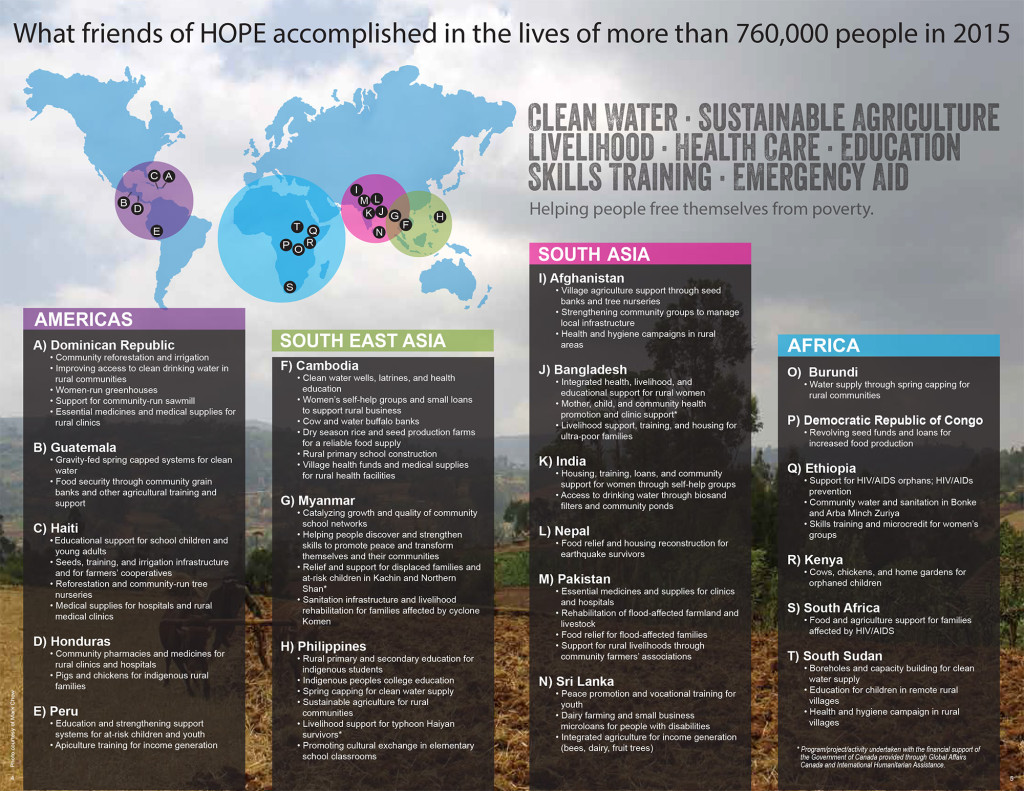 We are so fortunate that we are small enough to become closely connected to our projects and can closely follow their progress knowing exactly where our donations are being used, yet big enough to have a profound effect on the lives of people.
The people of Cambodia and The Philippines who have had our support are so very thankful
and appreciative of us all.
Barbara Stuckey
Board Chair